SISA Air Conditioning Adelaide:
The Perfect Ducted Heating And Cooling Solutions
SISA Air Conditioning is enough to convince our clients in Adelaide to get in touch. The diligent experts of Air Conditioning Adelaide work day and night all over Adelaide to serve the best air conditioner installation Adelaide and other air condition services. Therefore, whenever you are in doubt while choosing an air conditioner, contact the team of our Air Conditioning Sales
We have been providing air conditioner related services in Adelaide for years. Therefore, we can assure you of a guaranteed Air Conditioning Service Adelaide at an affordable price. So, you can get in touch with us today through the given customer care number and choose the best one accordingly.
We Supply And Install Ducted Reverse Air Conditioning In Adelaide
As our Air Conditioning team is popular among the local people for all reverse cycle and ducted reverse clyce air conditioning, you can trust us with the installation of different types of Air Conditioners. We have our Air Conditioning Installation Adelaide team with expertise on different brands and models of air conditioning systems. Therefore, feel free to contact us today @08 7100 9333 and choose the best air conditioner model for your home. The installation will be hassle-free. However, for that, you must hire a team from SISA Air Conditioning.
As we hire professionally trained Air Conditioner Installation Adelaide experts of different brands and types from Split air conditioner installation, window air conditioning installation to ducted evaporative air conditioning installation, ducted reverse clyce air conditioning installation from all over Adelaide, you can trust us with both new and old air conditioners.
Trusted
Accredited
Professional
Over 25 Years Experience
Why Choose SISA?
SISA Air Conditioning is popular among the local people due to its extraordinary cooling and heating system supply of Refrigeration & Ducted Air Conditioning Systems, services and facilities. No matter what type and model you need, you will get the best and effective solution depending upon the situation. We offer specially designed air condition systems looking at the weather. We put all those factors in mind before offering the air conditioning services to you. Therefore, you can trust us with guaranteed Air Conditioning Service Adelaide. Apart from that, we offer customized air conditioning services according to your needs. So, share your concerns without any hesitation. Our Air Conditioning Adelaide team will look into the matter thoroughly before providing you with the best solution.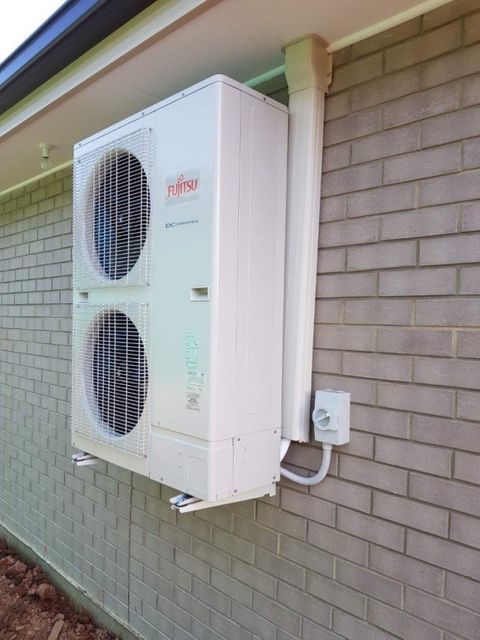 25+Years Of Experiences
We Are Fulfilling All Your Air Conditioning Needs Since 25 Years In Adelaide and Surroundings
SISA Refrigeration & Air Conditioning is not a new name in the air condition industry. We have been actively aiding quality air condition service for the last 25 years in Adelaide and the surrounding areas. No matter what Air Conditioning Service you need, we have the best solutions for you.
Therefore, if you need Aircon Adelaide Repairs, Air Conditioning Installation, or maintenance for air conditioners, you have to contact our team in Adelaide. Our team is available 24 hours to serve you with the needed solution.
Moreover, we have added the latest tools and instruments to our services. Therefore, you will get top-notch quality services for Best Air Conditioning Adelaide. Get in touch with us today through the given customer care number and avail yourself of our professional experts for the best air conditioners.
Feel The Best Air Conditioning Experience And 24 Hours Advice For Your Home And Commercial Space
Who doesn't want quality services ? Therefore, if you want to retain the function of your air conditioning system, you must contact us right away. Moreover, as we offer emergency reverse cycle air conditioning installation, repair, maintenance, and replacement services 24 hours in Adelaide the surrounding locations, you can avail of our services anytime you want. We offer Air Conditioning Ducting Adelaide, Ducted Air Conditioning, and other air conditioning services by our efficient team members.
Moreover, we are widely popular for both residential and commercial air conditioning services in Adelaide. So, if you are worried about maintaining your official duties with the air conditioner maintenance, let us inform you something. Our services are available to make you feel comfortable. Therefore, feel free to get in touch with us to customize your services for Air Conditioner in Adelaide.
Ducted Air Conditioning Systems
Ducted Air Conditioner Installation Adelaide
Best Ducted Air Conditioner Experts Reverse Cycle Ducted Systems Installer Adelaide
Ducted Heating & Cooling Adelaide
Heating & Cooling Adelaide
Split System Installation Adelaide
Evaporative Systems Installations All Quality Brands Available
Air Con Installation Adelaide
We Offer Round The Clock Affordable Air Conditioning Supply and Services For All Popular Brands
What makes SISA Air Conditioning stand out in the crowd? With the 24 hours availability with exceptionally well-trained experts, our team members aim to make your Air Conditioning in Adelaide comfortable.
Moreover, we have enough team members to offer a wide range of air conditioning services with the needed supplies. So, even if you have a minute dispute which requires changing the parts, you can contact us. We have Air Conditioning Warehouse to offer air conditioning system materials and parts for repairing at home. Therefore, get in touch with us today and let us provide you with the best Air Conditioning Service for all popular aircon brands you need.

Ducted Air Conditioner Installation
Our Ducted Reverse Cycle Air Conditioner Installation team has experts for different types of air condition systems irrespective of the brand and model. Therefore, if you want to keep your brand new air conditioning unit in shape and function, you need our air conditioning experts in Adelaide.

Ducted Reverse Cycle Air Conditioning Repairs
Eventually, your brand new air conditioner will get old. But you don't have to get sad over that matter as long as our Air Conditioning Repairs are available within your locality.

Ducted Air Conditioning Maintenance
Keeping your air conditioner in regular maintenance will keep your unit in function. Therefore, you need to get in touch with our team for regular maintenance and services.
Get Guaranteed Quality Assurance And Hassle-Free Work With SISA
SISA Air Conditioning aims to provide quality and guaranteed air conditioning services to the Adelaide people. We offer all popular air conditioner brands, including Daikin Air Conditioning. Therefore, share whatever you want us to do with your air condition system. We will put our 100% to get you the desired result. Also, our services are customer-friendly. Apart from that, our team is full of experts with Certificate III In Air Conditioning And Refrigeration. Therefore, we will do the needfuls according to your needs. So, if you are running short on time or in need of urgent servicing, feel free to share them all with our team. Even for your commercial cooling unit, we offer hassle-free air conditioning services according to our convenience.
How Often Should Air Conditioning Be Serviced?
There is no definite time for air conditioner servicing. If you face any problems with your air conditioner right after installation, you may need to hire professionals for repair and maintenance. However, to keep the system functional all year, it is better to get an annual air condition system maintenance plan.
Do Air Conditioning Units Need To Be Serviced?
Yes, no matter how primitive or advanced a model you have. All air conditioning systems need regular servicing. Therefore, talk to your local air condition service provider and book a maintenance plan for your cooling system.
What Are Common Problems With Air Conditioners?
An unusual sound, water leakage, unsatisfying cooling to not at all cooling are some of the most frequent air condition problems. However, sometimes the air conditioning parts get worn out with time, resulting in a dysfunctional cooling unit. If any of these happen, contact your professional team for air conditioning repairs.
What Is The Problem When The Air Conditioner Is Not Cooling?
The main problem with the unsatisfactory cooling effect is due to the clogged condenser. If the condenser accumulates soil, the condenser fan cannot draw air through the condenser coil to the outside, resulting in an unsatisfactory cooling effect.
How Much Does It Cost To Install A Daikin Air Conditioner?
A Daikin air condition system will cost you about $2500 to $3700 on average. However, the charges may increase depending upon the size, location, and purpose of the air conditioner.
How Much Does Daikin Ducted Air Conditioning Cost?
Daikin makes quality air conditioners. Also, they have a wide range of air conditioners based upon the functions, such as ducted, non-ducted, split, centralized air conditioners. And each model ranges differently depending upon the size and function. So, you need to visit a Daikin store and share your requirements with the store persons. They will explain the cost of different Daikin air conditioners accurately.
We Are Specialized In Daikin Air Conditioning Adelaide
Even though we have expertise in different types of air conditioning system brands and models, we can proudly claim that our Daikin Air Conditioning ;service is the best in this town. You will get tons of agencies in Adelaide providing quality services at an affordable price. However, we can assure you that no one can beat us in providing services. So, if you want top-notch quality air conditioner installation, repair, maintenance, or replacement service for your Daikin model, you know where to go. We are always ready at your service.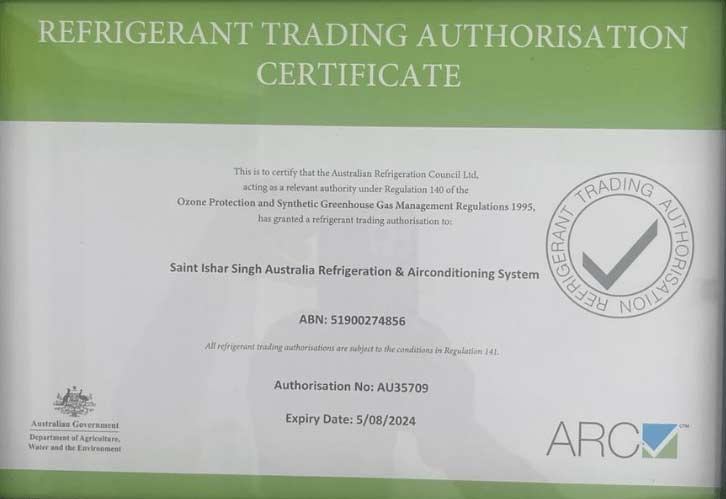 Our Happy Customers
Karin K from Kensington, SA
★★★★★
"
Connected with SISA Refrigeration & Air Conditioning Systems through hipages.com.au and we have confirmed that they would recommend them. Raj is very efficient, he call me just a sec after I summit request to Hipages. Arrange a quote the next day. 10kW Daikin duct installation was done on the next day I made deposit. My tenant was very happy with the new air condition. There is a small job not done on the day due to some parts need be order but it had been all fixed today within a week. I do recomend SISA and very appreciate Raj's work.
"
Paresh B. - Install 16 Kilowatt Daekin
★★★★★
"
The work very well done with perfection. O am very happy with the immediate service. Good and motivated team. I strongly recommend to call this service.
"
What We Offer
Commercial
We can service any business in the Adelaide region to keep your employees and customers cool.
Cool Room Systems
Cool Room Systems Installation, Repairs & Service 24/7
Residential
Your home should be comfortable all year round. Our Air Conditioning units will ensure your comfort 24/7.