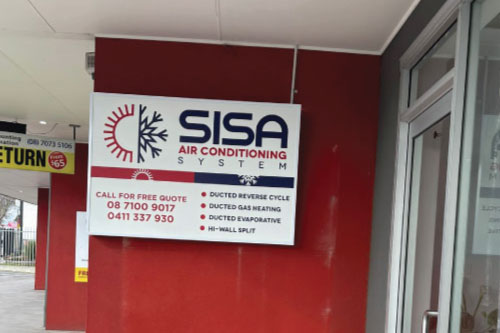 Call Now For Fast Mobile Service To All Adelaide Suburbs 7 Days
Our Expert Air Conditioning Technicians Are Based All Over Adelaide
Get Best Cooling Comfort, Smooth Functioning with Our Split System Supply and Service in Adelaide
SISA is both efficient and cost-effective when it comes to supply, installing, repairing, and maintaining a Split System at your home. It's worth noting that this sort of air conditioner has a much higher initial cost than a window unit and necessitates the professional installation of split systems Adelaide. However, the money you'll save on energy costs and the unit's durability will benefit it in the long term.
Moreover, we can overwork your Split Systems Air Conditioning Adelaide by keeping the thermostat at an ice degree for long periods. Raising the thermostat a few degrees lowers the load on your air conditioner and usually has little effect on your comfort. Investing in an intelligent or programmed thermometer is an excellent method to keep track of your energy expenses while also easing the strain on your cooling system.
If a component needs to be replaced, we turn to Adelaide Standard heating and air conditioning for "made to a higher standard" quality. Thus, you can trust us to get the best Cooling Comfort and Smooth Functioning with our Split System Service in Adelaide.
We have been offering the absolute best private and business air conditioning solutions for more than 10 years. We are a family-run business working in the installation and service of all the leading brands in split systems air conditioners. We specialise in reverse cycle air conditioning systems to give both cooling and heating solutions to provide you with all-year comfort.
Our Split System Air Conditioning Solution Includes:
Split System Air Conditioning Unit, Supplied & Fully Installed
All Split System Brands Available
10 Year Workmanship Warranty
5 Year Air Conditioning Unit Warranty
High Quality Expert Installation
SA Owned & Operated
Fully Licensed & Insured
Guaranteed Prices To Suit All Budgets
Same Day Service
Got A Price? We'll Beat It!
Book Now! 08 7100 9333
Need Split System Repairs?
Need A New Split System Installation?
Looking For Supply & Installation?
We Install All Trusted Air Conditioning Brands like:
Cooling systems for the home come in a variety of designs and sizes. You can chill your home with any of the following installations, depending on your desired temperature, the climate where you reside, and the number of expected cooling days per year. For dependable air conditioning installation and service, give our Split Systems Adelaide team a call or make an appointment online. We install all trusted air conditioning brands like Mitsubishi, Daikin, Braemar, Actron, Carrier, Bonaire, Fujitsu, Hitachi, Samsung, and Toshiba.
Entral Air Conditioning
Split-Duct And Mini-Duct Air Conditioners
Evaporative Air Conditioning
Air Conditioners, Both Window And Wall-Mounted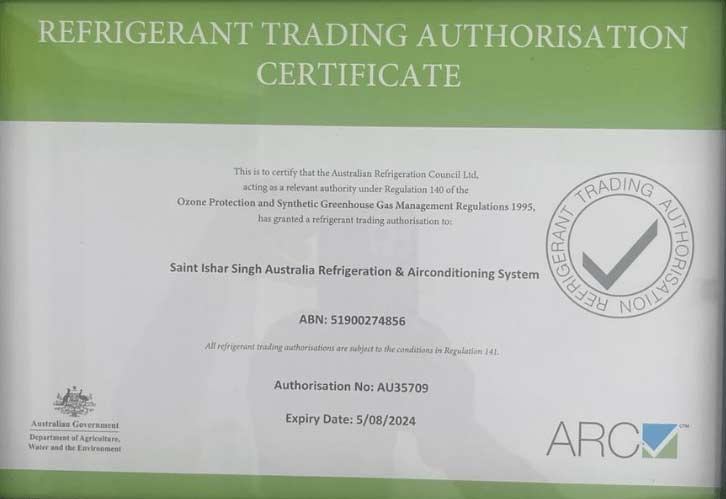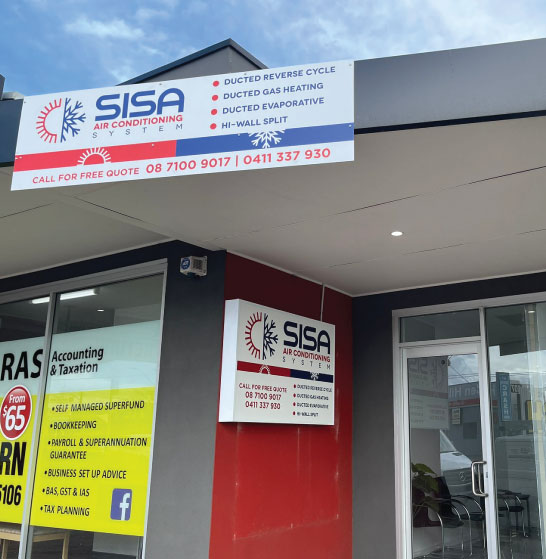 Split System Air Conditioning Adelaide – The Best Mode Of Cooling Your Home
Customers in Adelaide have been choosing more effective split system air conditioning units which are far more efficient and reliable than ever before. Adelaide customers expect to keep cool during the harshest of summers and also at the flick of a switch by turning on their split system air conditioner. We install quality split system air conditioning to all of Adelaide suburbs, for home and business. Split systems are designed to run quietly whilst delivering maximum heating or cooling when you need it most.
We provide top split system air conditioning cooling systems that deliver impressive and reliable heating and cooling which are just perfect for Adelaide's extreme weather changes.
Ask us about the latest digital air controllers designed to either increase or decrease heating or cooling at the touch of a button. Our top brand split system air conditioning installations deliver for Adelaide's most selective customers. Ask our advice about the most efficient and value for money split system installations that are available on the market today and then you'll start seeing cost savings grow for you to spend on other things.
We Provide 1Hr* Split Air Conditioner Adelaide Services Including:
We have everything which a customer wants before hiring a Split Air Conditioner service provider in Adelaide. We are the best because we provide a team for all services within an hour of your bookings. Moreover, our Split Systems Adelaide repair technicians are licensed and insured, and we ensure that we will get the job done right the first time. You can trust us to professionally execute split system installation, repairs and maintenance in Adelaide.
Split System Air Conditioner Installation Adelaide
Beat the heat with expert Split System Air Conditioner Installation. Whether you want to replace an outdated ductless unit or split system installation Adelaide, we can help. Our high-quality air conditioner installation services are well-known. It is necessary to maintain your air conditioning unit after it has been installed and tested otherwise you will keep on paying split system installation cost Adelaide again and again.
Split System Air Conditioner Repairs Adelaide
SISA is available 24 hours a day, seven days a week, to provide split system repairs Adelaide service when you need it the most. Before we begin repairs, we will go through all of your options to make the best decision for you. If your air conditioner breaks down and you need servicing right away, we are the company to call. We've seen everything at SISA. We get a lot of calls because:
The air conditioner isn't working correctly.
Strange noises or vibrations occur during starting or operation.
Warm air is pushed out of the supply registers.
The fan does not turn on, yet the unit hums.
Maintenance and Replacement of Your Split System
It's critical to look after your split system so that it lasts longer, performs better, and helps you save money on energy. Air conditioner maintenance is vital to guarantee that your system is robust and suitable for many years to come. It's time to arrange split system air conditioner repairs service if your conditioned air isn't cold enough or is too humid. You can rely on our HVAC experts for the maintenance and replacement of your split system.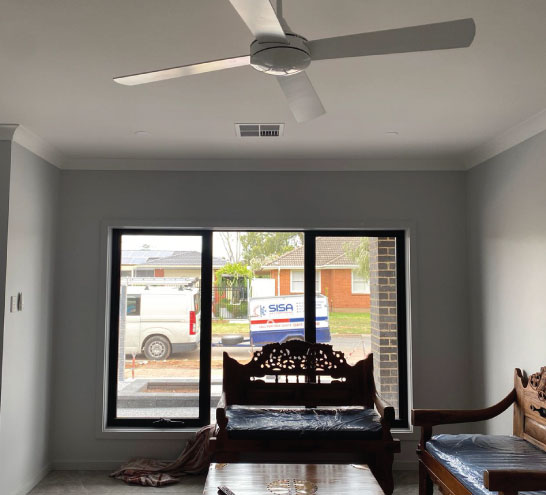 Your Split System
Split systems come in two main parts: a condensing heat exchanger and an evaporating heat exchanger. These units are relatively cheap and do not require a lot of invasive work, meaning they're easier to install into pre-existing structures than other systems. We will be happy to install one for you anytime, anywhere.
Our Emergency Split System Technicians Available Adelaide Wide For 24 Hours Service
We are the most experienced and qualified Emergency Split System Technicians Available Adelaide Wide For 24 Hours Service. The majority of our Split Systems Adelaide professionals are well-versed in all aspects of split and window air conditioning. We've been working in this industry for quite some time. Our trained professionals are highly conscientious about their job and can quickly recognize and solve problems. By the way, we guarantee that we will supply you with the best service that you require in any local or urban suburbs and nearby areas.
Our Wide Range
At SISA Refrigeration & Air Conditioning Systems, we want to ensure your and your family's or employees' comfort. To do so, we service, maintain and repair a wide range of air conditioning units, including split systems, in Adelaide and surrounding areas. Our services cover all AC aspects in Adelaide and beyond.

We Are A 5 Star Rated Business – See Our Reviews On The Home Page
WE HAVE FAST TURNAROUND TIMES
Reliable Options For Split Systems Installation in Adelaide
SISA Refrigeration & Air Conditioning Systems does every type of service for your AC units. So if your current system has broken down, we will install a first-rate replacement model. We only use brands we would recommend and trust so that you can rest assured that your split system will work well for a long time.
Why Choose SISA's Split Systems Adelaide Technicians For Service?
We make highly subjective things, such as split system air-conditioner repair and service, available to customers. These Split Systems Adelaide services are provided by a talented group of industry experts based on the needs of the customer. Our technicians are known for their exceptional quality, dependability, and favorable timing. Here are other reasons to hire SISA's Split System Technicians For Service:-
Our technicians provide services under strict industry guidelines.

Our

Split Systems Adelaide

technicians are available 24 hours over the whole day.

The professionals are very fast and we come on time and complete our work on time.

We are locally operated and reliable.

We are all-rounders in our service.

The emergency need of the air conditioner installation can be fixed away with our quick Air Conditioning services.

The general maintenance of your air conditioner can be tackled by our professional staff.
So, whenever you have a need to talk with experts about your split system problems or split system service Adelaide, you can contact us any time.