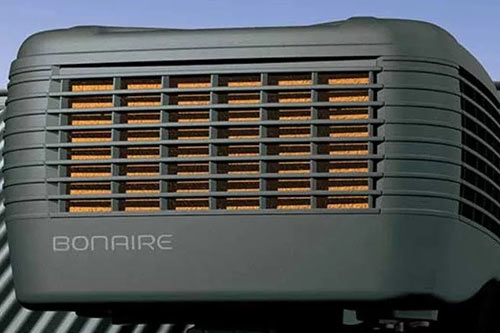 Call Now For Fast Mobile Service To All Adelaide Suburbs 7 Days With Evaporative Air Conditioning Service Adelaide. Our Expert Air Conditioning and Evaporative Cooling Installation Adelaide Technicians Are Based All Over Adelaide. So feel free to call us for emergency supply, installation, and repairs service.
Evaporative Cooling Adelaide: Our Best Supply and Service Will Make You Stress Free
SISA is a leading evaporative cooling Adelaide service provider. We have been in the industry for over 25 years and we are experts in our field, providing outdoor residential and commercial solutions to suit your needs. Whether you need help with installation or maintenance, SISA has you covered!
We offer a range of evaporative air conditioning service in Adelaide for all evaporative coolers. Our technicians are qualified and experienced professionals who will be able to provide you with all the information that you need to know about these systems. Contact us today for more information on how we can help to service evaporative air conditioners!
Our master group offers service and maintenance for evaporative air conditioning systems providing you the peace of mind in realizing you can depend on your system. Guaranteeing that your evaporative air conditioner is working accurately gives a cooling temperature as well as treats and decreases moisture in a business or private property. We offer both a booked or 24/7 emergency service, yearly assessments to keep up with your manufacturer's guarantee, and experts who are knowledgeable about recognizing issue parts before they become critical issues.
Evaporative Cooling Repairs Adelaide Special
$220 Evap Aircon Service Adelaide*
Looking a Professional For Evaporative Cooling Repairs Adelaide? Ask Us About Our affordable services and New Evaporative Unit Supply & Installation Offers
Best quality systems guaranteed
10 Year workmanship guarantee (on new systems)
Genuine parts and Product
Affordable and Cheap Evap Aircon Service Adelaide
Evaporative Air Conditioning Service Adelaide Special
We Service Industrial Evaporative Coolers Book Now!
Evaporative Aircon Service & Check On The Condition & Function of the Following………
The water pump, filter and water lines
The distribution pads
The dump valve (if one is fitted) and solenoid
The fan motor and pc boards
The float valve
The pulley, belt and fly wheel
What is Evaporative Cooling, Functioning, Types, and It's Benefits?
The majority of people associate Evaporative Cooling with traditional centralized systems. The evaporative cooling system, commonly known as the "swamp cooler," is a healthy, environmentally friendly, and cost-effective option for your home. Instead of using refrigerants, this cutting-edge technology relies on water evaporation, a cooling process that occurs naturally all around us. So choosing the evaporative cooling system for your residencial or commercial spaces will not be a bad deal for you at all. This is the best medium of good cooling in low power consumption, and it is very popular among people now a days.
Types Of Evaporative Cooling Systems in Adelaide For Your Home Cooling:
Different types of Evaporative Coolers are Industrial Evaporative Coolers, Ducted Evaporative Coolers, Commercial Evaporative Coolers, Air Washers, Swamp Coolers, and Industrial Ventilation Evaporative Coolers. All of them supply delightful cool air in an entirely natural way. Evaporative cooling units have been created specifically to cool industrial and commercial buildings. And when it comes to servicing and maintenance, your air cool partner SISA always ready with all the professional and advanced tools. We take care all Evaporative Air Conditioning Adelaide brands like Braemar, Bonaire, Coolair and all other famous evaporative brands. We use all genuine parts and products to give your cooling system long life and smooth functioning. So we take good care of both your cooling and heating needs that's why we are the first choice of Adelaide.
Benefits Of Using Evaporative Cooling:
They can drop the fresh air temperature by 7-12°C; for example, with an outdoor temperature of 40-43°C, the air-off temperature from the evaporative cooler can be as low as 28-30°C.

They allow cold fresh air to enter a structure while simultaneously allowing stale hot air to escape through openings such as windows.

Unlike mechanical air conditioning, which continuously cools re-circulated air, evaporative coolers bring in 100 percent cool fresh air.

Cooling pads in evaporative coolers are highly efficient, consistent in function over a long period, self-supporting, highly absorbent, and cleanable.

They are over 80% efficient and allow for more cooling with less air volume.

The last benefit offered by our evaporative air conditioning service Adelaide exper to take care all your heating and cooling need.
Evaporative Air Conditioning System Adelaide Best Home Cooling Solution
In Adelaide we are experiencing rising temperatures which is a big concern amongst families everywhere. In the last few years customers have been choosing more effective evaporative air conditioning cooling systems which are far more efficient and more reliable for customers in Adelaide and specifically designed to suit Adelaide' hot weather. We install quality evaporative air conditioning systems in Adelaide for homes across the Adelaide metropolitan suburbs. Consumers are now more environmentally conscious and are also choosing efficient 5 star rated evaporative air conditioning service for their homes in Adelaide as a smart choice because these systems generate fewer greenhouse emissions and are readily available on the market and ready for installation today.
Recent research suggests that pollution generated by black coal generated electricity is a major concern so most consumers are realising the benefits of switching to a highly efficient 5 star rated evaporative air conditioning system for cooling off their homes as well as lowering their individual and families carbon footprint.
Even high performance evaporative air conditioning systems in Adelaide can lose efficiency during extreme hot weather. We provide top evaporative cooling systems, which are designed to keep your home cool and you comfortable no matter how hot it gets outside and without costing you a lot on electricity to run. SISA air conditioning team will deliver impressive and reliable cooling when you need it most and delivers beautiful cooling for your home to keep you cool during summer and comfortable.
Ask us about the latest digital air controllers with fingertip controls designed to either increase or decrease cooling at the touch of a button. Our 5 star rating evaporative air conditioning systems are the most efficient systems available on the market today and the higher the star rating, the closer the air conditioning system can deliver efficiency and cost savings for customers across Adelaide.
See Your Savings On Our Evap Aircon Service Quote!
Free Quotes 08 7100 9333
Call SISA's Evaporative Cooling Expert For 24 Hour Service in Adelaide
Give SISA's Evaporative Cooling Expert a quick call if you have a complete breakdown or an old evaporative system that isn't operating at its best. Our qualified Evaporative Cooling Adelaide staff will provide you with an honest assessment and repair or replacement options with 24 Hour Service in Adelaide.
Evaporative Air Conditioning Maintenance Service
Evaporative Air Conditioning Systems effectiveness and quality are directly proportional to their upkeep and condition. To ensure that evaporative coolers function effectively, they must be cleaned and maintained regularly. You can hire our experts to ensure that the pumps are in good working order and have adequate water pressure. Allow our Evaporative Cooling Adelaide team to give you a head start on summer by doing professional maintenance on your evaporative cooling system so that it is ready to go when summer arrives!
Evaporative Cooling Replacement Service
Don't succumb to the heat; make sure your Evaporative Air Conditioning System is operating at peak efficiency. Don't let water and electricity waste cost you money. Our Evaporative Cooling Adelaide team comes to your location, inspect your unit, and efficiently execute all repairs and replacements so you can stay cool on those hot summer days
Keeping Your Entire House Cool: We Are The Leading Supplier Of Evaporative Coolers Adelaide
Evaporative air conditioning systems bring in clean air to your home or building, giving you a reliable and cost-effective way to cool your home or business while keeping you and your family healthy. SISA Air Conditioning & Refrigeration is the leading company who supply best quality and popular brands of evaporative coolers as per your needs and choice. We can install any kind of unit that uses an evaporative system for your property. Following are the popular brands we are suppling in Adelaide:
BONAIRE EVAPORATIVE COOLERS
RINNAI EVAPORATIVE COOLERS
BRIVIS EVAPORATIVE COOLERS
BRAEMAR EVAPORATIVE COOLERS
COOLAIR EVAPORATIVE COOLERS
Most Trusted Team For Evaporative Air Conditioning Repairs Service Adelaide
Call the specialists in Evaporative Installation Adelaide, Repairs, heating and cooling systems that have years of experience providing excellent evaporative cooling system service in Adelaide. Our knowledgeable personnel have good technical backgrounds and provide personalized Evaporative air conditioning service and repair assistance. The comprehensive service department performs regular system maintenance, more excellent repairs, and ensures the proper operation and optimal efficiency of your evaporative cooling systems.
Free Quotes 08 7100 9333
Need Evaporative air conditioner installation in Adelaide?
SISA is a competent team of technicians who can install or replace your Evaporative Cooling systems in Adelaide. Wouldn't you want your designs to perform all the time without producing any problems? Wouldn't it be nice to be able to keep your home cool at all times? With our evaporative air conditioning installation tasks, we help you keep your evaporative systems fully functional and in working condition with optimal efficiency. You can also get other evaporative aircon services from us.
We have earned a reputation for offering high-quality Adelaide air conditioner installation, Evaporative Installation Adelaide and repairs. We've served clients in both residential and commercial settings throughout Adelaide. We are user-friendly, courteous, certified, licenced, and highly qualified to take installation responsibility for your costly evaporative cooling systems.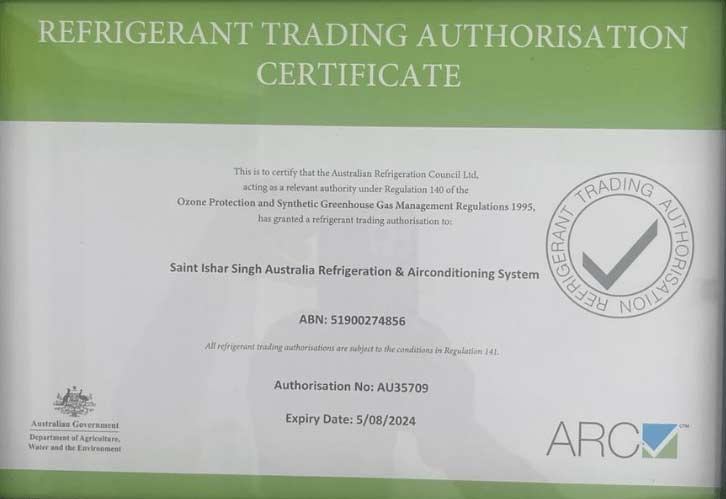 All Unit Types Evaporative Installation Adelaide
At SISA Refrigeration & Air Conditioning Systems, we'll repair, service and install any kind of evaporative air conditioning. We can do ducted units Install and other kinds of evaporative options. We do all makes and models and can do any sort of size or specification. Our prices are low and are always some of the best in Adelaide.
Ducted Evaporative Air Conditioning
We Follow And Work As Per Australian Refrigeration Council Ltd (Arc)
The Australian government put a licencing mechanism on July 1, 2005, to support laws under the Ozone Protection and Synthetic Greenhouse Gas Management Act 1989, aiming to decrease environmentally harmful refrigerant gas emissions. We Install and maintain evaporative air cooling systems as per guidelines.
A Refrigerant Trading Authorization is necessary under the Ozone Protection and Synthetic Greenhouse Gas Management Regulations 1995 (the Regulations) when a business or individual seeks to buy, store, or dispose of refrigerant. Conditions and permit condition check methods apply to a Refrigerant Trading Authorization to reduce the risk of emissions while the refrigerant is in the hands of the firm or individual.
According to the regulations, anyone who wants to install, service, or repair an air conditioner, or any other piece of refrigeration and air conditioning equipment must be a licenced technician. A person who holds a Refrigerant Handling Licence is qualified in their field of work and has met the licencing standards set forth by the rules.
Our Evaporative Cooling Adelaide team abides by all Australian Refrigeration Council Ltd norms and regulations. And carry out our duties by the law. So don't not worry at all call our certified Evaporative Installation Adelaide team now!
All Popular Brand's Services Available For You By Our Certified Expert
SISA Air conditioning has been in the heating and cooling system supply and service business for a number of years and takes pride in having expertise in providing the best-certified expert in Adelaide for servicing evaporative air conditioning. We have certified Evaporative Cooling Adelaide experts for all popular evaporative cooling unit brands services in Adelaide like Coolair. Our experts can help you in servicing all brands including the following:-
Available Any Time for Evaporative Air Conditioning System Adelaide
We can handle any evaporative air conditioning repair or service. For your convenience, SISA Refrigeration & Air Conditioning Systems has 24/7 emergency service so that your home or building can always keep cool in the summer and warm in the winter. We work in all of Adelaide's suburbs with fast and reliable service.
Parts not included, service time provided is for a maximum of upto 45 minutes. We reserve the right to change/modify or remove this offer at anytime at our discretion.
Why SISA For Evaporative Air Conditioning Adelaide?
SISA is the best evaporative cooling system service Adelaide provider you can trust and call any day. If you are tired of issues in your evaporative cooling systems or looking for evap air conditioner service, installation and replacement for the same, then take a step to get the best services In Adelaide. Here are the reasons why you should choose us for the Evaporative Cooling Adelaide service:
We satisfy our customers with the best services in the city.

We provide the best replacement supply,

Evaporative Installation Adelaide

for all brands of evaporative coolers.

Use of state of art tools and equipment in our entire servicing process.

We have local and licensed experts in our team. Call us when you need to search for an evaporative air conditioner service near me.

Our Evaporative Cooling Adelaide team offers quality services at affordable prices.

We have quick emergency evap air conditioner service repair and replacement as well as same-day services.
Common Problems and Solutions (FAQ)
Does evaporative cooling work in Adelaide?
The evaporative cooling system is very famous in Adelaide because it does its work. We have many permanent customers who use evaporative cooling systems in their homes. It is suitable for Adelaide residents to have a comfortable temperature inside when the heat waves are blowing outside.
How much does it cost to install an evaporative air conditioner?
The cost to install an evaporative air conditioner ranges from $2600 to $4000. The prices differ according to the location and your demand for the installation.
Are evaporative air conditioners worth it?
Yes, they are worth it when you compare the uses and prices. Around 20%-30% of people in Adelaide use evaporative air conditioners. It is so because it is useful only for small rooms and homes.
Which is the best evaporative cooling system in Adelaide?
Cool Air has the best evaporative cooling systems you can buy in Adelaide. It has various features that will save you money in the future.
Do evaporative coolers cool a room?
Yes, evaporative coolers cool a room though they take a longer time than air conditioners. It takes longer because firstly it removes the hot air and then blows cold air into the room, unlike other cooling units.
Do you need to open windows for evaporative cooling?
No need to open your windows for evaporative cooling but your evaporative air cooler requires an open space around it. This helps in the faster removal of humidity and hot air from the room. If the air cooler will not be an open space, then it can fill your room with humidity before cooling the room.