Call Us Now For Emergency Ducted Air Conditioning Adelaide Fast Mobile Service To All Adelaide Suburbs 7 Days
Our Highly Trained & Expert HVAC Technicians Are Available for Ducted and reverse cycle air conditioning installation, repairs, and maintenance service at affordable price.
What is Your Need? We Do All Ducted Air Conditioning Supply, Installation, and Service in Adelaide
If you're looking for the same-day and best Ducted Air Conditioning supply and installation service provider in Adelaide we SISA Air Conditioning & Refrigeration is your go-to option. We've been providing homes and commercial places with dependable ducted air conditioning solutions since 20 years back and we know what it takes to keep your home cool all summer long. You can trust our team of experts to install a new ducted system that will meet your needs and exceed expectations! Moreover, our team is experienced in all types of heating and cooling and Ducted Air Conditioning installation in Adelaide.
We can even install a new outdoor unit if your old one has gone kaput! Get help with your cooling problem today by calling our experts.
Mitsubishi Electric Ducted Air Conditioner Adelaide
Mitsubishi Electric Ducted Air Conditioning is a popular among people in Adelaide and we gives all through your home with an agreeable temperature throughout the entire year, regardless of the climate conditions. Our group of industry specialists is more than familiar with the complexities of such an installation for Mitsubishi and all other populr brands, just as any repairs that might be important for the future, and can assist you to work out the better details to guarantee that you are altogether happy with the final result.
Our Reverse Cycle and Ducted Air Conditioning Supply & Installation Package Includes:
Choice Of Your Air Conditioning System
All Quality Brands and Products Available
Latest Tech & Digital Controllers
Environmentally Friendly
10 Year Workmanship Warranty
5 Year Unit Warranty
Energy Efficient Cooling
Expert & Quality Installations To All Suburbs
SA Owned & Operated
Fully Licensed & Insured
Guaranteed Prices To Suit All Budgets
Same Day Service
Got A Price? We'll Beat it!
10 Year Workmanship Warranty On All New Installations
Why is Ducted System Installation Best For Your Home Or Offices In Adelaide?
Choosing between air conditioner and ducted air conditioner in Adelaide both have different perspectives, so one must consider. Here are four reasons why ducted air conditioning installation in your house might be the pleasant choice you've ever made. These are from the analysis by our ducted air conditioning installation Adelaide experts.
Consistent in Cooling Your Entire House Efficiently
If you opt for a Ducted Air Conditioning Installation, you'd best be able to cool the room or quarter wherein the system's hooked up. You must opt for a tremendous and effective unit to chill larger zones. Because it's impractical and high-priced to put Ducted Air Conditioning in every room, one will be selective about which rooms or zones you cool.
Unlike other aircons, ducted air conditioning gives you the potential to cool your entire house on the contact of a button. The critical unit is located out of sight on the roof.
Ducted Air Conditioner is Less Expensive Than You May Assume
For starters, in case you opt for a couple of split systems for your home, you'll have to pay installation charges for each system. Then one will need servicing and upkeep prices for each separate unit. The more air conditioners you have, the better your possibilities of a breakdown when you need your air conditioner the most, particularly if you forget to get your breakup structures maintained often. Thus, if you're concerned about unnecessarily cooling rooms that aren't in use, ducted air conditioning is the answer that will be cheaper and better.
Submit and Get Free Ducted Aircon Quote!
Ducted Air Conditioning Repairs in Adelaide
At SISA Refrigeration & Air Conditioning, we can install, service or repair any ducted air conditioning system. If your system has broken down, then we will install a high-quality replacement model. We service all suburbs to provide you with the most efficient cooling or heating systems for your needs.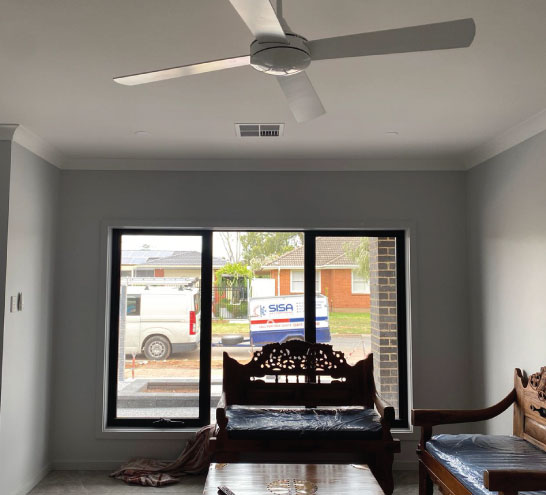 We Have All Certified and Trained Professionals to Install Trusted Brands like:
Are you here looking for a professional team to install your new Ducted Air Conditioning Adelaide? Have you had trouble finding one that is insured and qualified? We have certified and trained professionals to install Ducted Air Conditioning and Evaporative Cooling of all trusted brands. Give us a call today for your queries!
Moreover, our team is not only limited to New Ducted Air Conditioning Installation but also we can check, repair, and replace your old Ducted Air Conditioning Adelaide systems.
We serve all brands like Mitsubishi Electric Ducted Air Conditioning, Braemar Ducted Air Conditioning, Carrier Ducted Air Conditioning, Coolair Ducted Air Conditioning, Fujitsu Ducted Air Conditioning, Hitachi Ducted Air Conditioning, Samsung Ducted Air Conditioning, Temperzone Ducted Air Conditioning, and Toshiba Ducted Air Conditioning.
What Is There In The Research On Customers Choice?
Recent research on ducted air conditioning systems suggests that pollution generated by black coal-generated electricity is a major concern, so most consumers are realizing the benefits of switching to a highly efficient 5 star rated air conditioning system for both effective heating and cooling, which has the added benefit of lowering their carbon footprint.
Even high-performance reverse cycle ducted systems can lose efficiency during extremely cold weather or extremely hot weather, but we provide both top heating and cooling systems which are designed to keep you comfortable no matter how cold or hot it gets outside and without costing you a fortune or affecting the environment.
Installing a high-quality and efficient reverse cycle ducted air conditioning system will deliver impressive and reliable heating or cooling year-round, which provides instant warmth to heat your home during winter or provide a beautiful cooling breeze to help keep you cool during summer.
Ask us about the latest digital air controllers that come with our systems, with fingertip controls designed to either increase or decrease heat or cooling at the touch of a button. Our 5 star rated units are the most efficient systems available on the market today and the higher the star rating, the closer the system can deliver efficiency and cost savings. Ask us today about the best reverse cycle air conditioning in Adelaide and we'll exceed your expectations and comfort needs.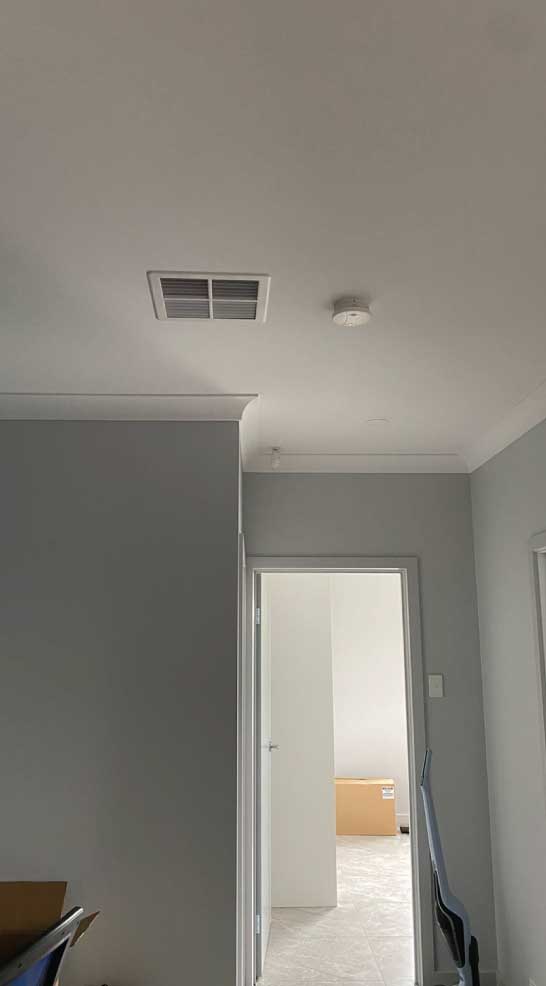 Check What Type Of Ducted Air Conditioning System You Need in Adelaide?
The biggest question we get asked most often is "what type of system do i need?" and with our many years of local experience in recommending the right heating and cooling solutions, this enables us to give you the right air conditioning advice for your needs every time. Everyday on Google customers are typing in keywords like reverse cycle air conditioning Adelaide, ducted reverse cycle air conditioning Adelaide & ducted air conditioning Adelaide because they want to educate themselves on which systems would be best suited to their needs and budget.
Book Now!
08 7100 9333
Common Questions For A Good Buyer
What features do they need?
What size/capacity unit they need?
Which brands are more reliable and more efficient?
What do other customers say about air conditioning companies they have dealt with in the past?
What are their reviews like and what star rating do they have?
Customers also need to make sure the price they pay offers them great value and know what workmanship warranties come with a supply and install package as an example.
How long does it take to complete the job?
Do i need to be home when the installation is occuring?
How can i pay?
And many more questions like these. The great news is that we will answer all of these questions for you and provide trusted and sound advice to ensure that we deliver on your expectations. Need expert heating and cooling? Call us now for fast and reliable service!
Is ducted aircon cheaper to run?
In one word YES, it is cheaper to run and very convenient as it separates the houses into zones. It is recommended to use a new ducted air conditioning system instead of using 35 years old ducted systems. So if you are thinking of buying a new ducted air conditioning system you must consult with SISA for better pricing and installation service.
Is ducted air conditioning better?
If we compare ducted air conditioning with a split system or evaporative cooling system we will find that yes, a ducted air conditioner is better because of some functionality as it covers a large area to control the temperature. The split and evaporative systems are also best but it depends on your need and the area you want to cover. Moreover, ducted air conditioners are suitable for the weather in Adelaide.
How efficient are reverse cycle air conditioners?
It is very efficient, reverse cycle air conditioners are environment friendly and the consumption of electricity is also very low. It can run up to 3 to 5 times in a single unit of electric power so choosing the reverse cycle air conditioning system is a 100% win-win situation.
Do you provide original parts and products of air conditioners?
Yes, we provide original parts and products for air conditioners. We have an association with the best manufacturers in the town for getting the supply of original parts and products for air conditioners. Moreover, we will send the best technicians to troubleshoot your aircon problems in one visit. 
Are you professionals licensed for air conditioning repairs in Adelaide?
Yes, we have only licensed professionals for air conditioning repair works in Adelaide. Our team has already served more than 10k clients in Adelaide and its suburbs.