Need Air Conditioning Installation Service in Adelaide?
We are a proudly Australian-owned company that specializes in air conditioning services in Adelaide and nearby areas. Our services of Air Conditioning Installation Adelaide will give you satisfaction and you will love the continuous support of our team. We feel a sense of achievement in successfully fixing your air conditioners. If you require an air conditioning installation service then our Air Conditioning Installation Adelaide team can even be at your doorstep within an hour. Moreover, our prices are low and reasonable and our local experts will always be available for excellent services. Contact us whenever you need to look for Air Conditioning Installation Near Me to handle the air conditioner installation services.
Our group will work with you to find and supply a system that suits your necessities, and with our supplier relationships, we'll give you the best cost for your air conditioner Adelaide-wide. Our air conditioning installers in Adelaide are additionally completely protected and follow all necessary wellbeing guidelines to take care of business properly. We take additional consideration to guarantee that your situation is the right one for your home and that its position is great.
SISA is Your Local Air Conditioning Team For All Air Con Installation Work in Adelaide
The air conditioning unit of your home or your workplace plays a vital role in the comfortability, cooling, and heating system of your place. There are various types of air conditioning systems available in the market. There are lots of things that one goes through while buying or replacing a new or old air conditioning system. SISA is the best local air conditioning squad for all your air conditioning installation needs in Adelaide. The given air conditioning systems are installed by our Air Conditioning Installation Adelaide experts properly:
Window Air Conditioning Installation
These are of different sizes and are appropriate for a small area or a single room. These air conditioners have a filter that can be easily slid out for the thorough cleaning of the air conditioner. We are the champions of installing window air conditioners.
Portable Air Conditioner installation
These are the same as window air conditioners. Portable air conditioners are very handy. They can be installed in bathrooms and kennels. Get the help of our trained team of staff for installing a portable air conditioner.
Split Wall Air Conditioning Installation
Our staff will offer you a quick and simple set-up for the installation of your split wall air conditioning system. Our split system air conditioning installation Adelaide service will give you the required solution according to your need.
Multi-Head Split Air Conditioning Installation
A multi-head split air conditioning system will work very effectively in the summer season. The comfort of your home will be increased with the reduction in the cost of utility bills of split air conditioner Adelaide. Hire our expert team today for the effective installation of a multi-head split air conditioning system.
Ducted Air Conditioning Installation
Ducted air conditioning systems are small. It can also be regarded as an energy-efficient system. Our team will help you in installing ducted air conditioners in your home without any hassle.
Central Air Conditioning Installation
A central air conditioning system is the best for a large home and multiple rooms. It is used to regulate the air through ducts installed in your home. Our Air Conditioning Installation Adelaide team is qualified in establishing the central air conditioning system.
Evaporative Air Conditioning Installation
The evaporative air conditioners are the best suited AC system for your home and workplace. Contact us for the immediate installation of evaporative air conditioning systems. We are available to serve in all regions of Adelaide and its nearby suburbs.
Get Round The Clock Quality Air Conditioning Installers in Adelaide SA
We have been proudly providing the best quality air conditioning installation services on time in Adelaide SA. Our Air Conditioning Installation Adelaide team will be very instant and effective for your round-the-clock AC installation needs. Our licensed HVAC technicians will help you in split ac install, ducted ac install, and more with 24/7 availability. These all are possible because our licensing, skills, certifications, and quality services are real.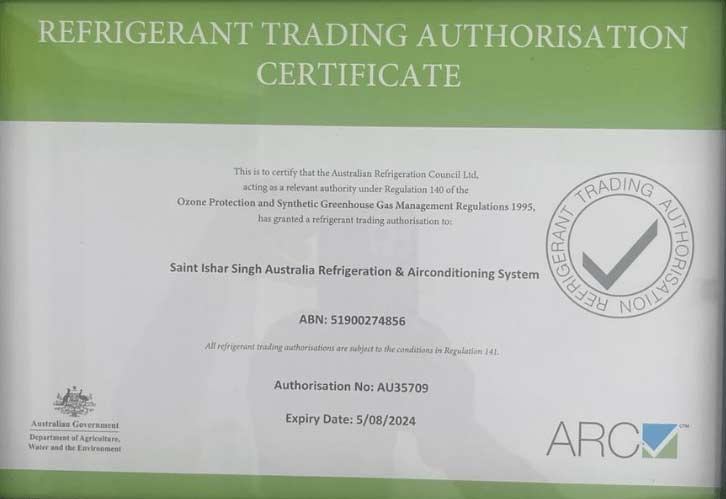 Brands We Service, Repairs and Install
We can fix all issues of the air conditioner needs such as Split System Air Conditioning Installation, Split Air Conditioning Repair, and other Air Conditioning Services. Our team for Air Conditioning Installation is always available for your air conditioner system requirements. Below mentioned are some of the major brands for which we offer outstanding Services, Repairs, and Installations:
Actron, Bonaire, Braemar, Carrier, Coolair, Toshiba, Fujitsu, Hitachi, Mitsubishi, Samsung, Daikin
How Our SISA Air Conditioning Team Does an Installation Job at a Residential Place in Adelaide?
Are you in search of technicians for installing an air conditioner at your domestic place in Adelaide? Our squad will meet all your requirements as we follow all standards of heating and cooling and we are all qualified with Certificate III in Air-conditioning and Refrigeration. Our team is capable of evaluating all your air conditioner installation needs by discussing and understanding the individual needs of our clients. Given are the steps how our Air Conditioning Installation Adelaide experts perform their job:
The evaluation of the place where you have to install your AC
Assessment of heat load
Check vent locations
Check load-bearing walls
Air ducts checking
Wall space and Ceiling
Space between the outdoor and indoor units
Approach to electricity board
After these all, our team will start the installation work
After installation, we will run and check if everything is set and your AC is ready for use.
These are all that we do for Air Con Installation Adelaide work. You can believe in us for securely installing all brands and types of AC systems at your places.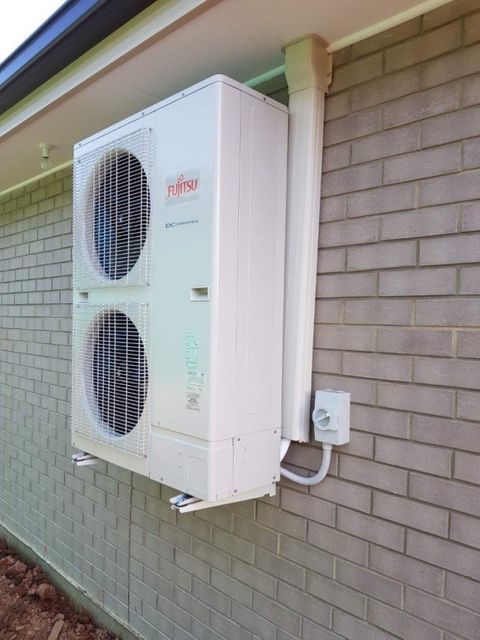 Where Do You Need Air Con Installation Service in Adelaide?
We are available for Adelaide and other suburban locations. We are one of the most trusted and reputed air conditioning installation and servicing companies in Adelaide. Our Air Conditioning Installation Adelaide team has expertise in residential and commercial air conditioning. Our staff will always feel excited to offer the best installation and service for different air conditioners. So, contact us today to finish your AC installation requirements in your budget for the following locations in Adelaide.
Why Are We Best For Commercial Air Conditioning Installation Work?
The use of commercial air conditioning will always make your clients feel relaxed and comfortable. Air conditioners are the modern-day need to adjust with the changing heat and moisture. We serve the best for the commercial air conditioner needs of our customers. Read the following details to check how our commercial Air Conditioning Installation Adelaide service is different from residential service:
We have experts in commercial air conditioning services.
Direct contact with the clients to understand their requirements.
Constant improvement in the quality of services with modern tools and new technologies.
Regular support is available for your queries.
Trained staff will be only servicing your AC.