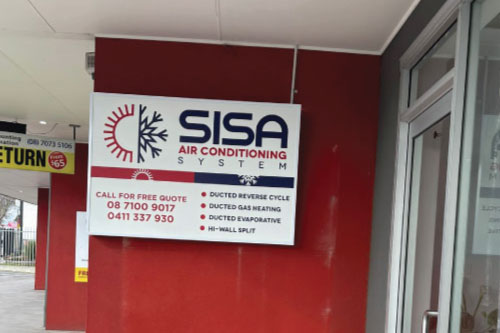 No Need To Feel Like This In Winter! Heat Your Home With A Quality Gas Ducted Heating System Today!
High Efficiency Star Ratings, Value For Money Systems, Easy To Operate Controller, Zoned Heating Suitable
10 Year Workmanship Warranty On All New Installations
Our Ducted Gas Heating System Supply & Installation Package Includes:
Your Choice Of Ducted Gas Heating System
All Quality Brands Available
Latest Tech & Digital Controllers
Environmentally Friendly Systems
10 Year Workmanship Warranty
5 Year Ducted Gas Unit Warranty
Energy Efficient Systems
Expert & Quality Installations To All Suburbs
PLUS 1 Year Of General Servicing Included
SA Owned & Operated
Fully Licensed & Insured
Guaranteed Prices To Suit All Budgets
Same Day Service
Got A Price? We'll Beat it!
Why Choose A Gas Ducted Heating System In Adelaide Today?
In Adelaide rising electricity costs are a big concern amongst families everywhere. In the last few years electricity costs have risen much faster than natural gas prices have and as a result customers are choosing more natural gas ducted heating systems in Adelaide, when considering the best gas heating products to purchase and install in their homes and businesses across the metropolitan Adelaide suburbs. Consumers are now more environmentally conscious and are choosing ducted natural gas appliances which is a smart choice as it produces fewer greenhouse emissions any most other forms of heating systems available on the market today.
Recent research suggests that ducted gas heating produces a third of the polluting emissions of heating produced by black coal generated electricity which is where most consumers are realising the benefits of switching to smart gas ducted energy efficient systems for heating their homes across the Adelaide area.
Even high performance reverse cycle air conditioning systems pale in comparison to a Gas ducted system. Some reverse cycle systems lose efficiency during extreme cold weather but we provide top brand ducted gas heating systems which are designed to keep your home warm and comfortable no matter how cold it gets outside.
Ducted gas heating delivers impressive and reliable heat generation which provides instant warmth and heats your home, keeping family and visitors comfortable all day and night. Ask about the latest digital air controllers with fingertip controls designed to either increase or decrease heat at the touch of a button. Our 5 star rating gas ducted systems are the most efficient systems available on the market today and the higher the star rating, the closer the gas system delivers 100% of the gas used into delivering beautiful heat on call and when you need it most.
Gas Ducted Heating Systems Adelaide, Why Choose A Gas Ducted System? How Can We Help Make it Easy?
It's always incredibly important to choose a heating solution that delivers on you and your families heating expectations, as well as not breaking the bank! Ask us today about how we make it easy for you to consider the type of heating solution that is right for you. We'll ask you a few questions and ensure that the gas ducted heating system matches your needs, installation time frame and available budget. No need to worry about big electricity bills anymore. We can keep your family warm especially if you have elderly, young or vulnerable it makes it's all the more important to get the right system installed the first time.
Heating your home is not a choice or luxury anymore but a minimum requirement to keep your family comfortable and warm during the cold. SISA Air Conditioning has the experience, knowledge and expertise to recommend the right gas ducted system for your needs and at the right price. Heating experts are few and far between in Adelaide, so talk with us today and use our expertise to make your home warm in winter and comfortable all year round. Why not purchase a top of the range gas ducted system at Adelaide's best prices. Don' risk using just any home heating business, use the experts at SISA Gas Ducted Heating Systems Adelaide.
Get A Free Gas Ducted Heating Quote!
Free Quotes 08 7100 9017
How To Save Money On Your Power Bills! Use A Quality Gas Ducted Heating System Installer In Adelaide
Experts agree that most money spent on heating in family homes equates to around 50% of your annual energy bill. Ask us today about how we are saving hundreds of families in Adelaide a lot of money off their energy bills. You could save hundreds of dollars annually $$ and get the best heating for your home, keeping you warm and comfortable year round. Our highly efficient and energy saving gas ducted systems are the best way to save money on your home heating needs in Adelaide. Call Now!
Ducted Gas Heating Systems Installation, Servicing And Repairs Adelaide
At SISA Air Conditioning Systems, we can install, service or repair any gas ducted heating unit. If your ducted heating system has broken down, then we will install a high-quality replacement model. We work anywhere in Adelaide and service all surrounding suburbs to give you peace of mind for your home heating needs 24/7
High Quality Ducted Gas Heating Adelaide
Ducted heating systems work from a central location and pump warm air through your home via a series of connected ducts. These allow you to only heat certain rooms at specific times, which can save you money on your utilities. At SISA Ducted Heating Systems Adelaide we can install ducted heating units for you today!

We Are A 5 Star Rated Business See Our Reviews On The Home Page –
Click here